PPC Management | Pay-Per-Click Advertising
PPC Management is a Vital Internet Marketing Technique to Trigger Instantaneous Response.
If your company is not in a position to wait for organic search engine optimization campaign to earn its rank with specific keywords, a Pay Per Click (PPC) campaign can position your company from day one.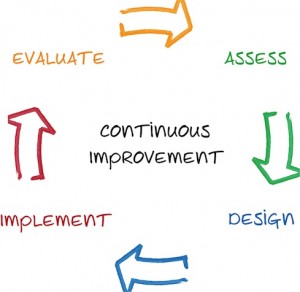 Pay-Per-Click is a Internet marketing strategy where ads for your website are placed on search engines and/or their partner sites. As an advertiser, you are only charged for the ad when someone clicks on it and is lead to your landing page (or website). Your ad will effectively appear on a search engine results page when someone searches for your keyword phrase that you have placed a bid on.
At Authority Interactive ™, PPC Marketing offers a easy, quick and effective way to drive customers to your website to increase your ROI.
PPC management is an essential part of any paid search marketing effort. Being able to not only oversee, but also prioritize several critical PPC advertising components is vital to the success of any pay-per-click marketing campaign. Many companies have been burned by PPC marketing campaigns due to the lack of management. A successful campaign requires daily maintenance that includes research, analytics and the tools to make educated campaign adjustments. Many companies will automate your PPC campaign and then report the results on a monthly basis. We can assure you that this will only lead to a drain on your marketing budget and lead to diminishing returns.
The bottom line….we can help you to manage your Pay-Per-Click campaign to maximize ROI. Our Internet marketing experts have years of online marketing experience and receive ongoing training to advance their knowledge of the latest PPC Management strategies.
PPC Management is critical for paid search, ask about our competitive search analysis!