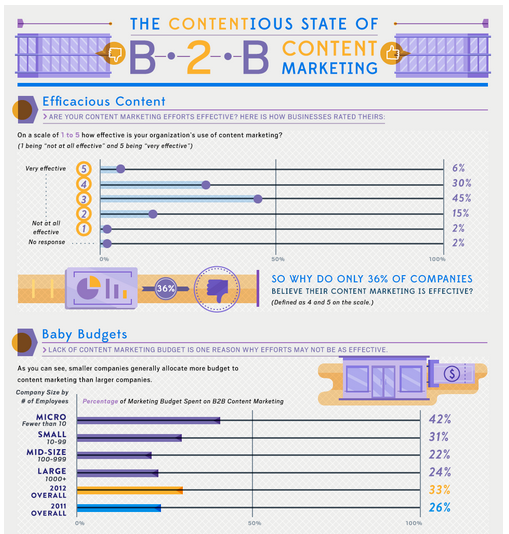 24 Jan

Content Marketing…a driving force for marketers [infographic]
B2B marketers are spending more, using more tactics, and distributing their content on more social networks than they have in years past.
The State of B2B Content Marketing in North America MarketingProfs and the Content Marketing Institute recently released this infographic revealing insights into how B2B marketers are using content marketing techniques and the biggest challenges they face.
Below you will find a visual interpretation of the most revealing stats from the report. All the indicators support that content marketing is not a fad and will continue to be a driving force for marketers, while at the same time indicating that most are still struggling to find a process that works.
We utilize all forms of unique content marketing campaigns to increase brand awareness, generate leads and to build quality links within our Search Engine Campaigns.