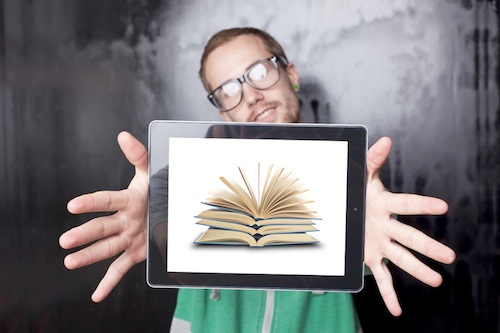 11 May

Content Marketing: E-Book Usage On The Rise
Content Marketing: E-Book Usage On The Rise
The nation is experiencing a shift from printed to digital materials as digital media is becoming more accessible. E-books are becoming more available, and owners are beginning to read more. The tablet explosion with the releases of Kindle, nook, Ipad and others now has grown to 29% of Americans now owning one of these devises for e-book reading.
With this digital ebook progression, an opportunity for business owners exists to position their products and/or services as the industry authority by putting out quality content in the form of an e-book or journal. The content should have a centralized theme that links back to your business goals, but you want it to provide significant value to the reader to encourage the growing audience to want to share it.
Ebook's on Mobile Devices is growing opportunity
41 percent of readers of eBooks consume them on an eBook reader such as a Kindle or Nook.
29 percent of readers of eBooks consume them on their cell phones.
23 percent of readers of eBooks consume them on a tablet computer.
[Source: Pew Internet]
Take a look at this infographic produced by E-book Nation and you might be surprised at the opportunity that content marketing through e-books can offer.

Brought to you by: OnlineUniversities.com
Looking to improve your website's rankings in the search engines by utilizing ethical (whitehat), up-to-date optimization strategies that result in more targeted, organic traffic, both locally and internationally? Give us a call or contact us to discuss how we can help.