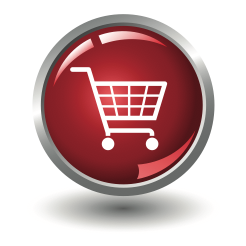 01 Dec

3DCart: Ecommerce Software Review
 3DCart: Ecommerce Software Review of one of the Most Comprehensive, Customizable Shopping Carts on the Market.
If you're like me, you've watched the online retail industry explode into a gigantic industry that gives aspiring entrepreneurs an easy way to start a revenue-generating project. The first step to getting set up is to choose the right shopping cart software, and 3DCart might be the right choice for you if you're looking for customizability, flexibility and a feature-rich experience.
Let's break down some of the biggest differentiators before we dive inside:
24/7 Phone Support – It's nice to know that a company cares about its customers, and 3DCart proves it by offering 24/7/365 phone support, regardless
of what level package you purchase.
Industry-leading Design Resources – Unless you have a designer on staff or hire a contractor, you'll need someone to design your storefront like I did—and
3DCart's experienced designers are happy to help.
Unconventional (and Successful) Ways to Sell – From daily and group deals to "make an offer" features, you have so many ways to sell. You decide which
ones are most helpful for your business.
Hosting Included – No more hassling with outside hosting companies; you won't have to manage multiple contracts with 3DCart.
Minimal Tech Experience Required – It's easy-to-use, ready straight out of the box and packed full of features to help you market effectively.
Maximum Security – 3DCart is PCI-compliant software and you can add SSL certificates for extra insurance.
3DCart Feature Review
When I was evaluating the best shopping cart software for my store, 3DCart's feature list just seemed more comprehensive than the competition. Here are some of the positives
of running with 3DCart.
[list bullet="arrow"]
So many ways to pay. We integrated popular payment portals like PayPal and Google Checkout into the process to give our customers more ways to pay. Our regular checkout is a single page, so customers are less distracted when buying.
Moving up the search ladder. Built-in SEO functionality has been a huge plus for us, helping move our business up the search rankings.
Social features for sharing content. With YouTube integration, a built-in blog,
Facebook store setup, Twitter/Facebook direct integration and more, 3DCart offers plenty of social features.
Set and forget email outreach. The software's new "autoresponder" function lets you automate your email marketing based on customer behavior.
The best deals for customers. Whether you want to create a coupon, start a group deal campaign, integrate a daily deal or let customers name their own price, 3DCart includes simple ways to accomplish all of the above.
Try before you buy. 3DCart offers a free 15-day trial so you can see for yourself how the software can work for your business.
Simple to manage content. Managing what's on your site is a snap with dragand- drop editing.
Dig deep into your business. Collect customer information, integrate Google
Analytics, view customer behavioral data and more. These kinds of insights are exactly what we needed to learn more about our business.
No per-sale fees. Whenever you make a sale, you keep the cash. It's as simple as that. Other shopping carts charge a percentage on every sale.
[/list]
Every shopping cart software platform on the market has its drawbacks, so here are a couple minor ones I've found with 3DCart.
There are some limits to the number of products that you can feature depending on which package you buy.
While 3DCart has consistently been building its library of themes, there aren't many industry-specific prebuilt designs. You'll have to do a custom design if you
want your brand to be represented accurately.
Overall, 3DCart compares well to everything else on the market, and we've been very happy with the results.
[info_box_3 title="Packages & Pricing"]
No hidden fees—only monthly service charges for hosting. Take a look at the packages below.
Small Business: Mini $19.99, Starter $35.99, Professional $65.99, Professional Plus $99.99 and Premium $199.99
Corporate: Premium $199.99, Dedicated $379.99, Dedicated Duo $499.99
[hr/]
Custom Solutions: All packages include: 24/7/365 premium phone, e-mail + chat support, hosting, mobile/social commerce features, marketing, promotion + SEO tools, 100% customizable design, order + checkout, Visa PCI security, inventory + stock control, payment and shipping. All corporate packages include: Hourly backups, personal account manager, livechat, enhanced statistics, Quickbooks Plugin and 3dROI Tracking.
[/info_box_3]