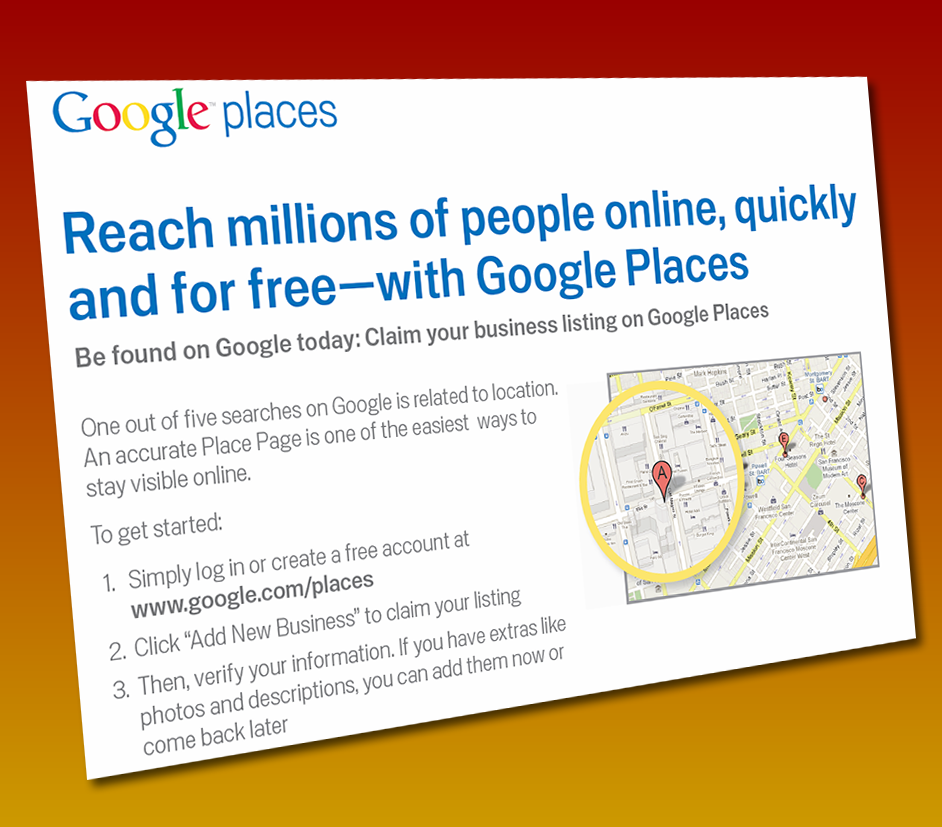 19 Nov

Google Places – How To Make It Work For Your Business
Google Places Tips


 1.   The first and most important thing to do is to make sure that you claim your Google Places page so that no-one else can edit your listing.  Claiming your Google Places page lends far more authority to your page and is vital if you are truly to take advantage of all that this incredible feature offers the local business owner.
2.   Ensure that your business name, if you do not have one already, is a good reflection of your brand.  An effective business name should immediately convey to a potential customer exactly what your business does.  If you can, include a precise keyword for your business name – 'Downtown Car Hire,' for example, is better than 'Downtown Cars.'
3.   Make sure that you include accurate, relevant information for your business and take the time to select images, videos and logos that enhance your listing and are congruent with your brand.
4.   It is vital that you select the correct category for your business.  Google Hotpot recommends businesses based on categories and, if you are a local bistro, you don't want to find yourself showing up among sandwich shops or junk food joints. 
You also need to remember that, if someone has ranked bistros well but given junk food joints a far lower rating, then businesses categorized as 'bistros' will show up as a priority.  It is therefore essential that you choose the right category for your business from the start.
5.   Citations and reviews are another essential and you need to make sure that these are good.
"Creating profiles on free business listings sites is one way to increase your good quality citations although an experienced Google Places consultant can work wonders in improving your business presence and profile. "