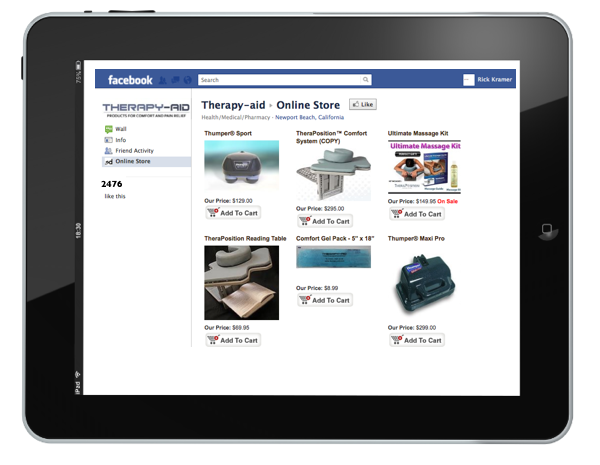 22 Feb

How to Create a Facebook Fan Page

It's no secret that Facebook has absolutely exploded over the past few years.  From being a social network designed for college students, to the massive social media behemoth with 845 Million Users smashing records for it's initial public offering – Facebook has definitely come a long way.

For business owners, the explosion of Facebook brings a lot of great new tools for promotion. One of the best tools available is a Facebook fan page.  How to create a Facebook fan page is extremely simple.  In this post, you will learn exactly how to create a fan page for your business or website, and the reasons why having such a fan page will help your business dramatically.

To create a fan page for your business, the first step is to go to Facebook.com and log into the site. On the main page, click "Create a page for a celebrity, band, or business." Next, click on the category that best fits your business.  Once you pick a category, you will be asked to fill out a few simple details of your company, and accept the Facebook terms of service.  Once you create the fan page for your business, you will have the opportunity to fill out additional information about your company.  Fill out as much as you can, as the more information you have on your profile, the better it will look to anyone who lands on it.

After you've finished this simple process, you will have a Facebook fan page for your business.  Your business is now a part of Facebook's database.  This means that anyone who accesses Facebook, or has an account with them will be able to find your business.  This can be great for a few reasons.  The main reason is that your business can now be exposed to a very specific demographic of people.  Your Facebook fan page acts as a landing page for anyone who visits.

Once you have a Facebook fan page, the next step is to promote your page. This can be done a few different ways.  You can pay for PPC ads from Facebook, which will allow you to advertise to specific people on the social network.  If you don't like the idea of basing your business off of Facebook, you can simply have your fan page as an extended subscription list. Instead of entering their email address, though, they will simply click "like" on your fan page.  Once they've liked your page, you can send all your subscribers simple messages whenever you type something into your fan page.

Now that you know how to create a Facebook fan page you have opportunities to customize the design, run promotions and even sell your product.   We recently published a killer ecommerce platform on one of our clients Facebook fan page.  Think about it, there are more than 150 million Americans that spend that their days and nights on Facebook.  It only makes sense to set up shop where your customers are.  Once a visitor clicks the "Add to Cart" button the visitor is directed immediately to your checkout page in your website, minimizing the chances of cart abandonment and giving you the opportunity to up-sell.

[hr/]

Contact us for a free consultation to learn how our services will deliver the results your company deserves.