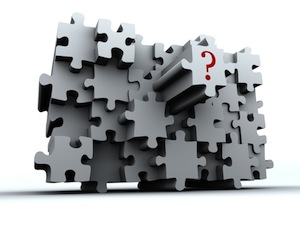 01 May

Key Factors to Outsourcing SEO
Key Factors to Outsourcing SEO:
Search engine optimization is an integral part of Internet marketing. After creating a quality website for ecommerce, affiliate marketing, or company business portal, it is necessary to consider the key factors to outsourcing SEO. If your website is not searchable or cannot be found on the top search results for relevant keywords, you could be losing potential customers and sales opportunities. To give your site a boost in search engine rankings, outsource proven SEO experts who can catapult your rankings to the top.
Learn Where To Start
Finding reliable SEO experts or companies is the deciding factor that will determine the success of your online venture. First of all, ask for recommendations from people you know: business partners, friends, colleagues, and others you know. Approaching companies trusted by people you know is an excellent start. However, do not simply rely on the accounts of people who have used the services of these companies. Approach each company on your own and determine whether their services are in line with your specific needs and budget. It is essential that the SEO Agency can demonstrate their results of similar clients through testimonies, white-papers and/or client Search Engine Ranking Reports (SERP).
Determine How Worthy The SEO Company Is
Visiting the company's website is a good start in learning what they can do for your business. Do they provide various SEO services? In addition, determine what websites they have worked with in the past and whether these sites have good search engine rankings for targeted keywords. When you contact the company, ask them to give you references of past clients. Contact these references for confirmation and ask whether they are satisfied with the services they got from the company. It may seem a bit of work doing all these things, but these are necessary steps to ensure that you are hiring the right company to work with.
Ask For A Quote
The cost of services has always been a delicate issue even with other types of services. Nonetheless, a reliable company will divulge the prices of their services and keep them transparent as much as possible. However, it is important to know what you are paying for and why they are given their respective prices. This has always been one of the key factors to outsourcing SEO effectively. Understand that the cost of an SEO project will depend on the complexity of the project, the number of keywords to target, the competition level for those keywords, the various techniques to be used, and the timeframe. Some companies charge as much as $1000 to $20,000 for an SEO project. The cost will depend on how much work is required to attain ranking goals.
Determine What Marketing Services You Need
There are other various services you may be interested in aside from getting good rankings. Find out whether the company also provides analytics services. Getting information on website statistics including number of visitors, number of opt-ins, and number of sales can give you a good idea on how effective the SEO campaign is.
In addition to SEO, you may also want to make use of other Internet marketing means like pay-per-click advertising. Most SEO companies will provide PPC campaign services as well. PPC will require a more expensive budget since the experts will have to come up with profitable keywords and bid on them on the Google AdWords platform or other similar advertising platforms.
Take advantage of social media optimization as well. Determine whether the company offers social media optimization services. These services include the creation of Facebook fan pages, Twitter accounts for businesses, and Google Plus pages. Having social network pages for your website provides your potential customers a gateway to your business and will definitely boost your online presence. Beyond social engagement, social media influence is playing an expanding role in driving top search results.
Define Clear Objectives
Once you have determined who to work with, come up with a list of well-defined objectives. Consult with the SEO experts and provide them with a detailed list of the services you require. Ask how the experts will approach the project and how much budget they will need. A well-experienced company will provide a schedule of tasks to perform as well as regular reports on finished work.
Provide Feedback
Providing feedback on the company's work is a healthy practice. After every presentation of finished work, let the company how satisfied you are. Let them know straight forward whether they are meeting your expectations. Outsourced experts should be treated like employees and should be given credit for excellent work. As long as you maintain good communication with the company, you will build a better relationship and work towards attaining all your set goals. Getting along together with the company you hire is one of the key factors to outsourcing SEO as they become your marketing partners.
[hr/]
Contact us for a free consultation to learn how our services will deliver the results your company deserves.